5-day MTB Stellenbosch
START / FINISH
Stellenbosch
DURATION
5 days / 5 nights
MTB STELLENBOSCH HIGHLIGHTS
Jonkershoek Nature Reserve, Bottelary Hills Conservancy, Simonsberg, Boschendal, Stellenbosch Mountain
LEVEL
Intermediate – Advanced
Day 1 – Arrival in Stellenbosch
Today, we'll meet you at Cape Town International Airport and transfer you to South Africa's wine capital, Stellenbosch, a charming and vibrant town, steeped in history and surrounded by natural beauty. Once you're settled into your accommodation, we'll enjoy a welcome dinner together in town, so that we can discuss the days of biking ahead!
Day 2 – Stellenbosch Mountain
To kick start our MTB Tour, we'll head over to the local's playground, the infamous G-spot, a 2km long gradually descending single track trail with loads of  jumps and berms! Once fully warmed up, we'll pass through Eden Forest, Coetzenberg and Mont Marie, home to a maze of technical single tracks, with awesome downhill opportunities. Lunch at Mont Marie estate gives you the opportunity to enjoy the majestic mountain and vineyard settings without having to concentrate on staying on your bike!
HIGHLIGHTS
• Testing out the UCI World Cup 2018 Course at Coetzenberg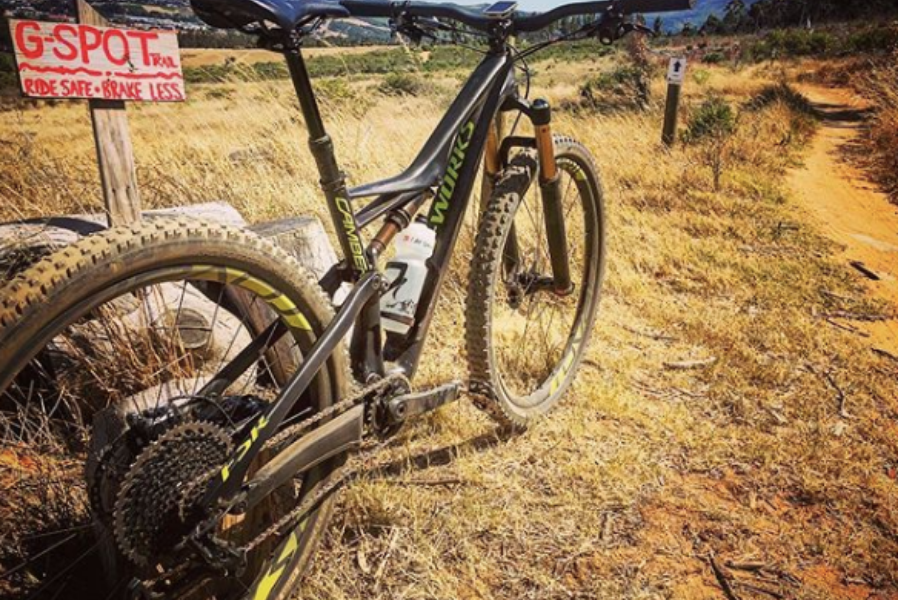 Day 3 – Jonkershoek Nature Reserve
Just a stone's throw from Stellenbosch centre, today's tour in the sublime Jonkershoek Nature Reserve offers riders a huge range of purpose built single track and heaps of downhill opportunities. Tucked away in a little nook, you'll be transported to a seemingly untouched world, teeming with flora and fauna. There is good reason that Jonkershoek ranks as a firm favourite among professional mountain bikers in South Africa and beyond.
HIGHLIGHTS
• Blazing down the Fire-hut trail
• Riding the rock on Armageddon trail
• Epic ascent through Cape Pine forest to Salkie ('The Bench')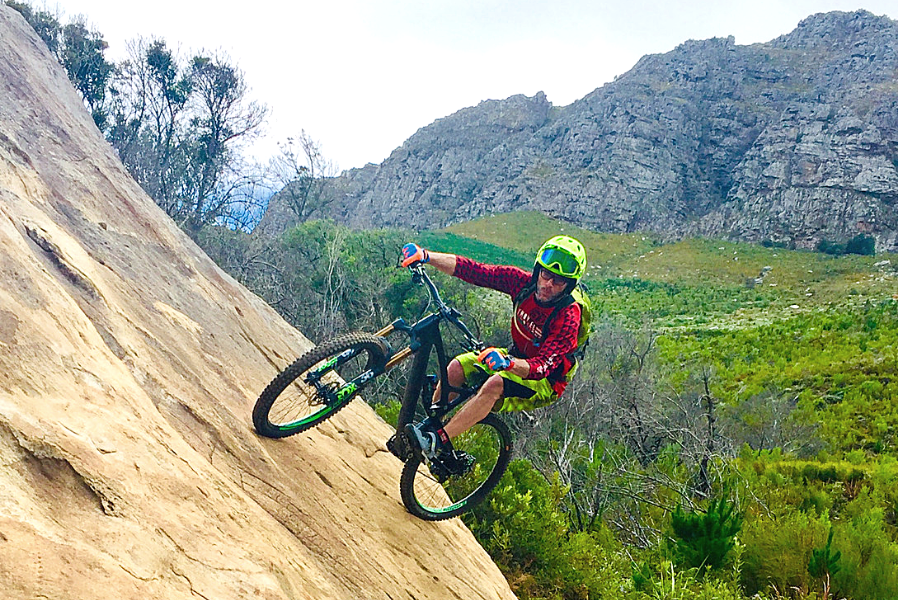 Day 4 – Boschendal Wine Estate
Boschendal is one of the oldest farms in South Africa and is a wine and food destination in its own right. The five mountain bike routes on the estate range from intermediate to advanced riding, offering plenty of fast, technical single track and downhill forested sections in a dramatic, mountainous setting. Settling down to lunch in the shade of oaks in front of the historic Manor House is a wonderful way to wind down after a challenging morning.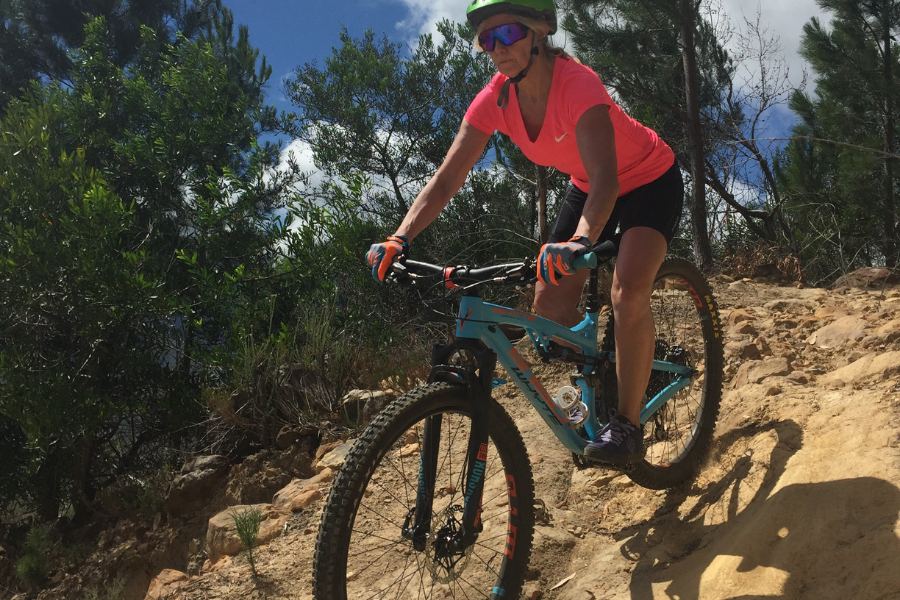 Day 5 – Simonsberg Conservancy
After suffering devastation from wildfire at the beginning of 2016, the newly re-built mountain bike trails within Simonsberg Conservancy offer beginner and intermediate riders a wealth of single track through the indigenous fynbos and vineyards of wine estates of Muratie, Delheim and Uitkyk.
HIGHLIGHTS
• Never say never ending again' loop
• Really fast and flowing trail – the 'Ho chi minh'
• Epic views of Table Mountain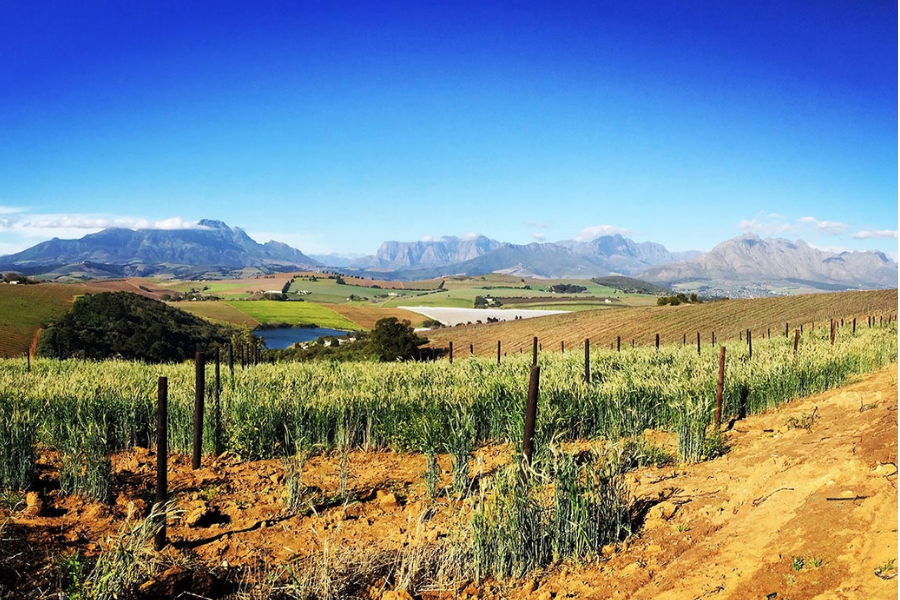 Day 6 – Bottelary Hills Conservancy
Rolling hills, farmland, conservation area, vineyards and best of all, the gift of Table Mountain in all its glory at the top. After lots of up (and rewarding down!), we'll kick back and relaxed at the esteemed Jordan Wine Estate  for lunch on the deck at The Bakery.
HIGHLIGHTS
• 360 degree views of Stellenbosch, False Bay and the majestic Table Mountain
• Wine tasting and lunch at the The Bakery on the esteemed
What's Included
TOUR
• 5 x days with an SA accredited, private cycling tour guide with heaps of local and international cycling experience
• Airport transfer on day 1 and day 6 (where required).
• All transfers between accommodation and trails (Day 2 – Day 6).
MEALS
• Welcome dinner on Day 1
• 5 x light lunches and soft drink at a scenic wine estate or farm restaurant
BIKE HIRE
• Specialized Full Suspension Mountain Bike
• Specialized Helmet
• Flat or SPD or Look Keo Pedals
• Full Water Bottles
ACCOMMODATION
• Minimum of 4 nights accommodation in Stellenbosch at an upmarket self catering cottage or B&B guesthouse. Choose between a central town stay (walking distance from restaurants and nightlife) or luxury wine farm escape (live availability will be offered at quote stage).
HOW TO BOOK:
Rates are seasonal and will also vary depending on the group size. To request a quote from us, please email: info@capevelo.com or complete an online booking request.